As a newcomer to the online trading world, you will come across several types of trading. One of them is binary options. It is slightly different from the other types of trading because it requires you to predict and bet on price movements of assets.
You have to be careful while trading on binary options. You must do your market research and chalk out your own strategies. The profits do come, but not without risks.
If you have never traded in binary options before, the following guide will help you to get started.
What are Binary Options? Understanding the Basics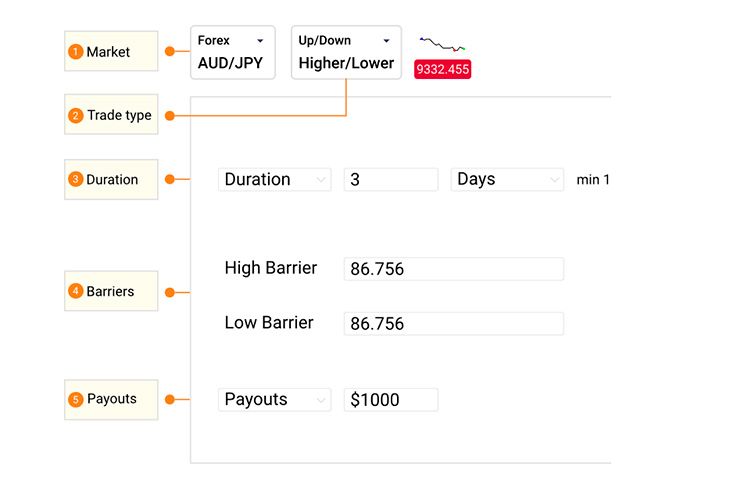 Binary options have several names. Some of them are Forex or digital options, all-or-nothing options, barrier options, fixed-return options, and two-way options.
Investopedia defines binary options as: "A type of option in which the payoff is structured to be either a fixed amount of compensation if the option expires in the money, or nothing at all if the option expires out of the money."
The word "binary" indicates that traders must choose between the answers "yes" or "no" to the question of whether an asset's price will be higher or lower than the established level at a given point of time.
Binary Trading – Is it a Sure Way to Make Money?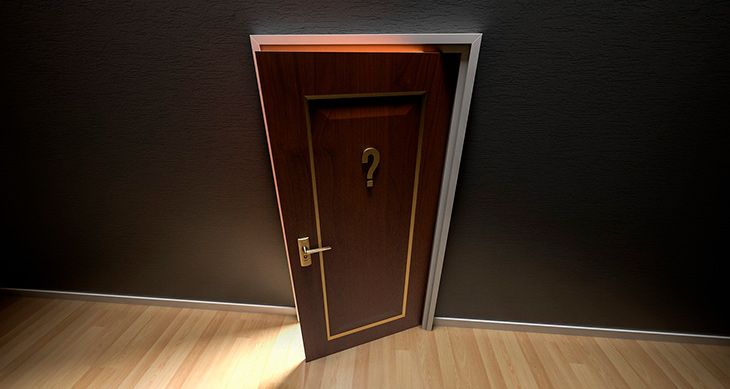 To put it very simple, binary trading is not a surefire way of making money. Some traders do make profits, but most of them just lose their investments.
But you can definitely make binary trading work for you if you understand exactly why traders lose their money. In the first place, they go in for low time-frame trading. They believe that strategies such as the 1 Minute, 5 Minutes, and 15 Minutes strategies really work.
The truth is that these strategies are associated with high risks although they promise huge profits.
Secondly, they sign up at binary brokers who operate without a valid license and require traders to make first deposits in the range of $100 to $250.
You can succeed with binary trading only if you follow these tips:
Register only at licensed and reputed online binary options brokers.

Understand the basics of binary trading.

Create proper trading strategies based on your experience, study, and research.

Avoid treating binary trading as a form of gambling and making predictions at random.
Binary Trading vs. Forex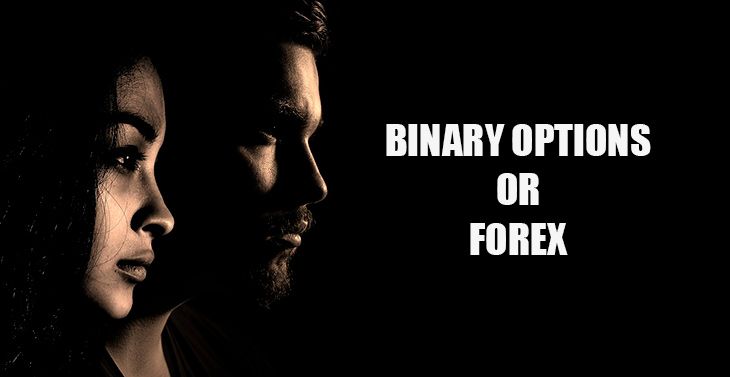 To properly understand binary trading, you must also understand how it differs from forex trading. We take a look at some of these differences below:
Duration of the Trade – You can exit a forex trade whenever you wish—at stop loss or take profit or depending on what you see in the financial news sites or charts. You cannot exit a binary options trade whenever you wish because you have to choose its expiry time when you purchase it. This could be anywhere from a minute to 60 minutes from the time of purchase. Of course, there are binary brokers who allow an early exit, but only if traders invest a higher amount.

Risk vs. Reward – Forex traders who have chalked out a proper trading plan are fully in control of the associated risk and rewards. Binary traders can control their risks, but not their returns. Average binary trading comes with returns of 65% to 80%, indicating that the risk is definitely more than the reward.

Cost of Trading – Forex trading is associated with spreads, commissions, and swap/rollovers. In case of binary trading, there are no spreads, commissions, or rollovers.

Volatility – The forex market is full of surprise volatility caused by unexpected events, which can convert winning trades into losses. Such surprise volatility does not cause any harm to a binary trade as long as the trader makes a correct prediction.

Making Errors – The possibilities of making a human error are higher in forex trading than in binary options trading, which is one of the chief reasons for the popularity of binary trading.
How to Trade Binary Options: Your Step-by-Step Guide
Here is your step-by-step guide to binary trading:
Step #1: Choose a Reliable Broker or Online Trading Platform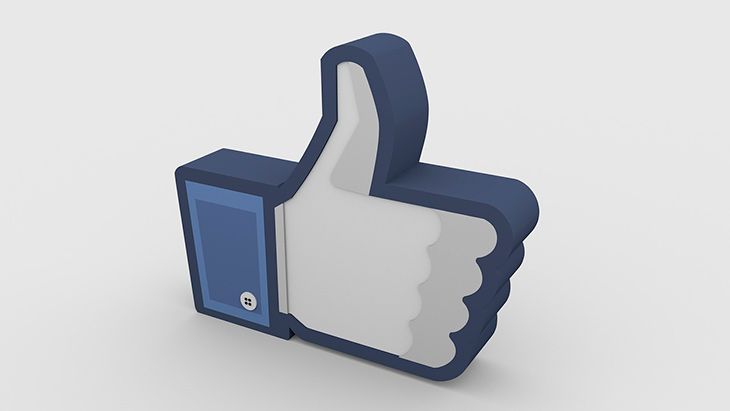 If you have already decided to trade in binary options, your first step is to choose a licensed, reputed, and reliable online trading platform or online broker.
Some of the highly recommended trading platforms are Olymp Trade, Binary.com and IQ Option. All of them allow new traders to open a demo account free of charge. Since they permit a minimum deposit in the range of $5 to $10, beginners can get started with minimum risks. In addition, they all have learning centers featuring video tutorials, webinars, eBooks, and one-to-one courses to educate beginners, intermediates, and experts in trading.
Step #2: Create a demo account

Create a demo account free of charge and test the online trading platform before you actually begin to trade for real.
Step #3: Get Educated
The top online trading platforms offer plenty of free resources to train, inform, and educate registered traders. These resources are in the form of webinars, eCourses, eBooks, video tutorials, high-quality articles, and so on.
Step #4: Practice Binary Trading

When you feel confident to buy trades, spend as little as possible. Avoid investing too much.
Step #5: Understand the Risks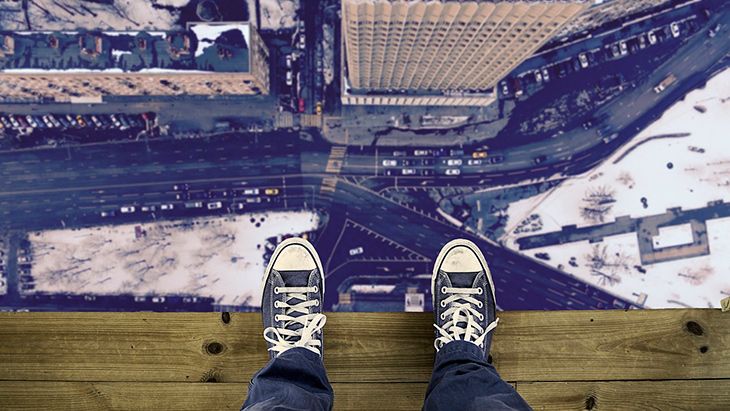 Binary trading is fraught with risks. The leverage can work both for you and against you, so it is highly possible for you to lose all your money. Invest in binary trading only money that you can afford to lose.
Tips to Choose a Binary Options Broker or Platform
You have to compare a number of binary options brokers before actually signing up for the services of one. Irrespective of whether you are a seasoned trader or a beginner, you have to find a broker who can best meet your requirements. Since it is not easy to find a reliable online platform, you should spend a few days just to research a number of ratings and rankings.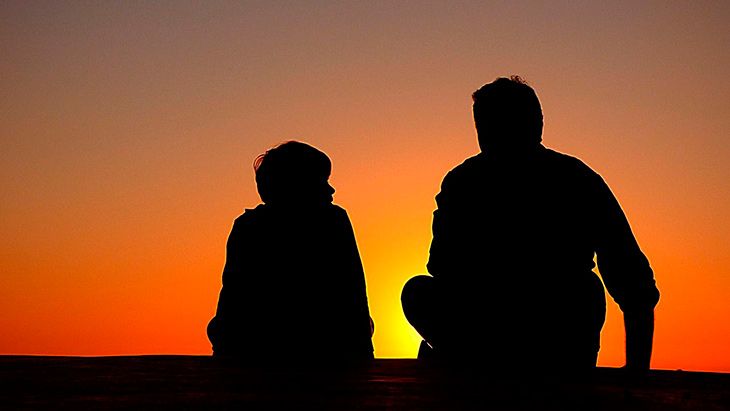 Here are a few tips to help you choose the best binary options broker:
Deposit Bonus – Binary options platforms offering the biggest bonuses also offer low minimum deposits. However, you will also come across brokers who offer low minimum deposits, but no bonus.

Asset Classes – Trading platforms offer different classes of assets. While some offer just two or three, others offer up to six or more. You have to choose an online trading platform that offers the largest number of assets. You can always increase your profits by investing in multiple assets.

Trading Tools – Make a study of the trading tools at different binary companies. You will come across free signals, indicators, calculators, and automatic trading features. You have to select a broker who offers the tools you require for successful binary trading.

Demo Accounts – A demo account enables you to practice trading without risking any real money. It helps you to learn and grow as a trader and gives you the confidence to start trading for real. However, you must choose an online broker who offers a demo account for life. There are some brokers that offer demo accounts only for a limited period of time.

Easy to Use – Sign up at an online trading platform that is easy to use as it will save you a lot of time.
Free Binary Options Learning Resources & Video Guides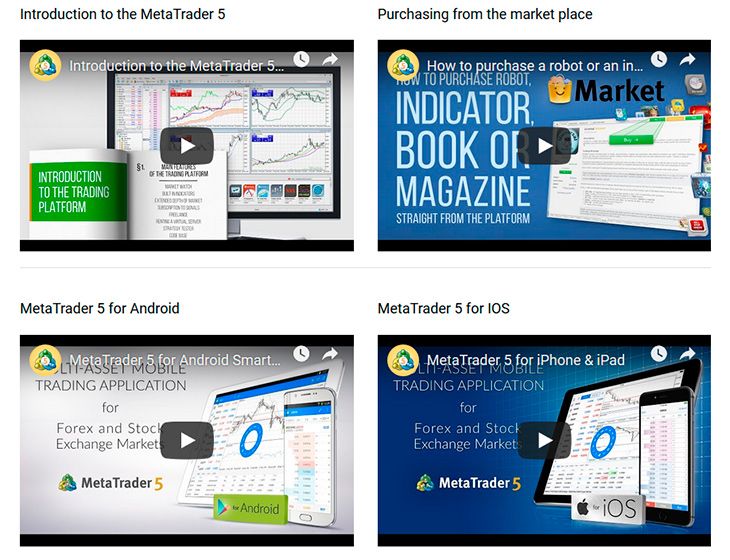 The best binary options brokers not only offer a trading platform, but also a library of free educational material. You can not only trade, but also learn. Or you can sign up to learn before you start trading.
For example, Binary.com is home to the Binary Academy where you can read high-quality articles from experts, check out educational videos, watch the Binary TV, read the latest news, register for webinars, get weekly trading signals, read eBooks, and obtain daily market reports.
IQ Option is home to a number of trading tutorials and market news, which can better equip beginners for trading. And Olymp Trade has an Education Center with webinars, strategies, and trend indicators.
If you are a beginner, you don't have to waste money on "premium courses" or "secret strategies," which cannot really help. The wiser option is to just sign up at trading platforms such as Binary.com, Olymp Trade, or IQ Option and check out the free educational material there.
Finding Binary Options Strategies that Work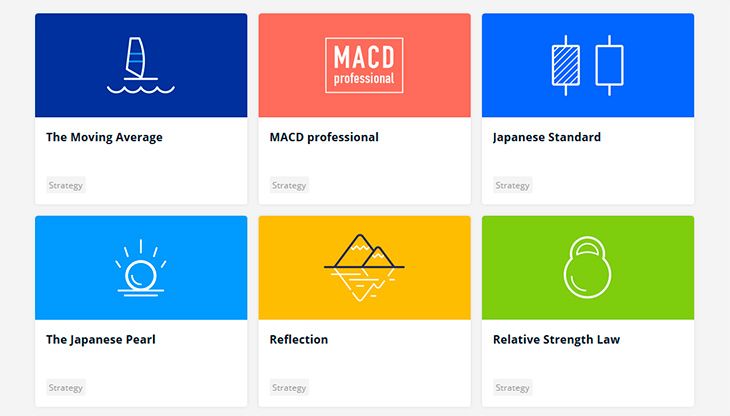 Beginners to binary trading often search for binary options strategies that work. But the simple truth is binary trading has no formula for success. You just cannot win all the time. In fact, you have to be prepared to lose most of the time.
You will come across strategies such as the 1 Minute Strategy, but you will ultimately learn that they don't really work. They just promise you huge returns but mention nothing about the risks involved.
If you want to become a successful binary options trader, you have to create a strategy that will work for you, and you can do this only through regular study, market research, and practice.
A Word on Automatic Trading or Binary Robots
As you dive deeper into the sea of binary options trading, you will come across the concept of using trading robots. The idea of using a robot to make money for you while you sit back and relax is alluring. But if such a thing was possible, all of us would have become rich.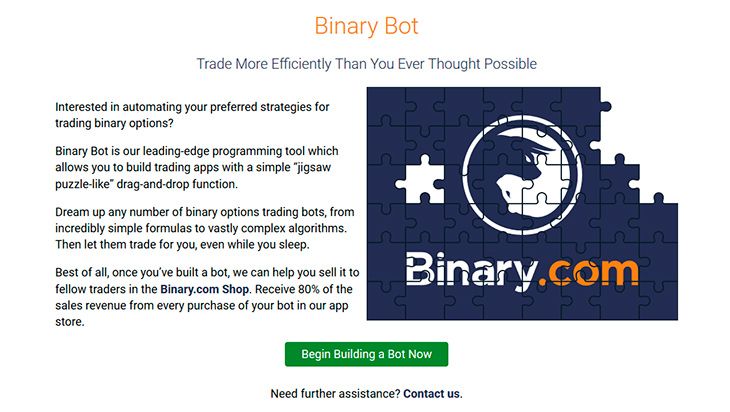 To put it very simply, you can only trust a robot you have created on your own. You will find several robots that use a variety of algorithms to trade and earn profits semi automatically or automatically. But you will be taking two types of risks if you purchase such a robot. First, the robot may not turn out to be as good as it was described. Second, the seller of the robot may be an unreliable company.
If you are still determined to use a robot, you may consider the following pros and cons:
Pros
Robots work tirelessly and do not miss any opportunities.

Robots do not trade emotionally.

Robots are fast.

You can use robots to find inexpensive or free signals.
Cons
Since you have to connect the robot to your account, there is the possibility of someone accessing your information.

Since the robot is not human, it lacks your creative mind. It is guided entirely by a fixed set of parameters and cannot be trusted to make decisions in unusual situations.
Experts suggest not using a robot at all. Instead, they advise traders to create their own strategies based on their trading style and their study of the market.
Binary Trading FAQs
Q1: Is binary trading legal?  
A: The legality of binary trading depends on your country of residence. Some countries have banned binary trading, but others have legalized them.
Q2: Is binary trading a scam?
A: No, it isn't. However, it is a type of financial betting that carries a lot of risks.
Q3: Is binary trading is form of gambling?
A: Binary trades are structured to resemble gambling, but on a closer look, they are just a yes/no trade. One can safely say that binary trading is a form of financial betting.
Q4: How does a broker get blacklisted?
A: Brokers get blacklisted when they operate without a license, force traders to make a very high first deposit, use aggressive selling strategies, and persuade traders to invest more money than they can afford.
Q5: How much money can you make in binary trading?
A: It depends on a number of factors. To make a lot of money, you have to take a lot of risks. And if you take a lot of risks, you may lose a lot of money. You can make the most of binary trading by keeping your emotions in check, managing your risks well, and continuously educating yourself.
Which are the Best Brokers for Binary Trading?
#1 IQ Option
Regulated CySEC License 247/14. Trade Stocks, Forex, Options and Crypto.
Try For Free
#2 Olymp Trade
Olymp Trade is a category A broker of the international Financial Commission. Start trading seamlessly right now.
Start Trading
#3 BINOMO
944 168 Traders trade daily. Financial Commission Category A. Sign up and get $1,000 in a demo account.
Free Account
#4 Binary.com
Trade 24/7, even on weekends. Trade Stocks, Forex, Options and Crypto.
Free Demo Account
Conclusion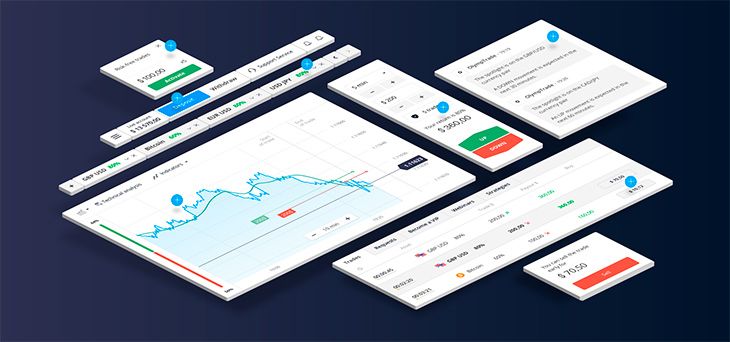 The above information should be enough to get you to start trading, but we suggest that you trade with caution. Binary trading is not for the faint of heart and you should never start trading till you are prepared to handle all the risks associated with it.