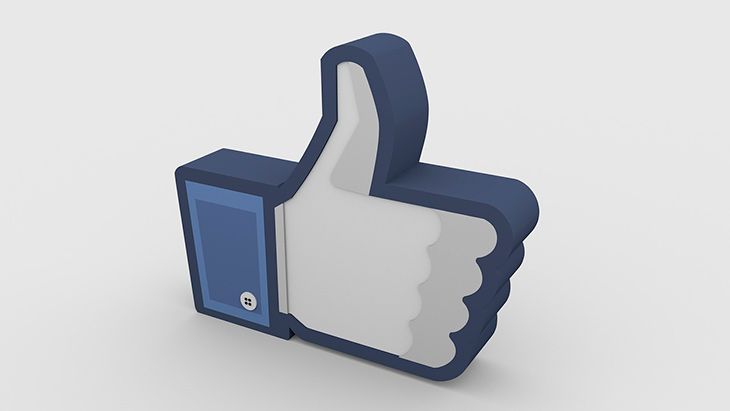 Choosing the right broker for Forex trading is of great importance if you are looking for success. Traders should exercise the greatest caution and invest a lot of their time in researching various Forex traders before choosing one.
This is because there are a number of rogue services in the industry and their aim is to separate traders from their money before vanishing from the scene. These rogue sites operate without a valid license and have many shady clauses on their terms & conditions page.
The Forex trading market is very competitive. In other words, there are so many online Forex brokers in the industry and separating the wheat from the chaff is a Herculean process. But Forex traders should be smart enough not just to make lucrative trades, but also to choose a broker who can best meet their requirements. They should trade with an honest broker that can take care of their deposits and pay them their profits without hassles.
Tips to Choose the Right Forex Broker
As previously mentioned, choosing the right broker from the large number of brokers in the industry is a tough task. But if you know exactly what you are looking for, this task is going to become easy. We will show you exactly what you should look for in an online Forex broker.
Security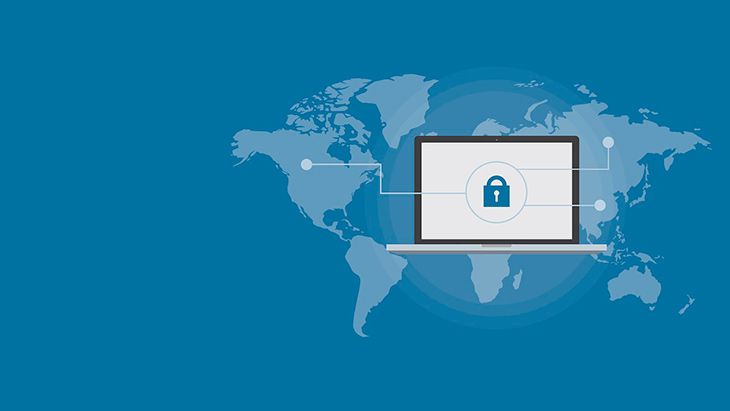 The first and foremost thing you should look for in a Forex broker is security. After all, you will be making a deposit with the FX broker and you should be able to trust this company with your money. An online broker is credible if it operates under a license granted by a regulatory body.
The following is a list of regulatory bodies:
The Commodity Futures Trading Commission (CFTC) and National Futures Association (NFA) in the US

The Australian Securities and Investment Commission (ASIC) in Australia

The Investment Information Regulatory Organization of Canada (IIROC) in Canada

The Swiss Federal Banking Commission (SFBC)

The Prudential Regulation Authority (PRA) and Financial Conduct Authority (FCA) in the UK
Trading Costs
Online Forex brokers earn their profits through spreads and commissions. So before signing up for the services of one, you should check for these transaction costs. Some Forex brokers also charge processing fees for certain payment methods along with fees for inactive accounts and account closure.
Other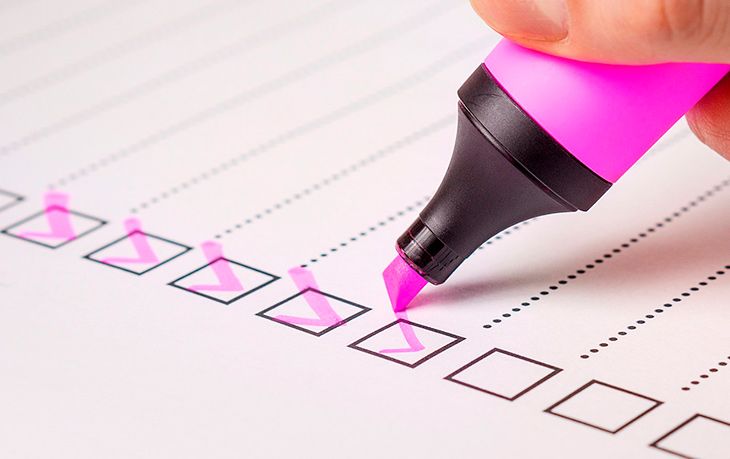 Banking Options – Top quality Forex brokers offer a wide range of deposit and withdrawal methods so that traders can make deposits and withdraw winnings easily and safely, without hassles. Forex brokers actually hold deposits to make it easy for traders to make trades. Also, they have absolutely no reasons to hold traders' profits. So the best of them make it as easy as possible for traders to withdraw their profits.

Trading Platforms – Forex trading is done on the trading platform that the online Forex broker offers. So before signing up, traders should make sure that their broker's trading platform is stable and user friendly. Traders should also check for features such as charting tools, technical tools, news feeds, and so on. In other words, the platform should contain all the information and tools required to make a successful trade.

Customer Support – Your online Forex broker should offer excellent customer support, preferably 24 hours per day and seven days per week. The customer support agents should be approachable, friendly, and helpful. We suggest testing the customer support service for promptness, courteousness, and helpfulness before signing up at the broker.

Re-quotes – Sign up only at brokers who have a strict no re-quote policy. Some brokers are in the habit of re-quoting when the markets are volatile. They do not permit traders to make a trade at rates displayed on screen but ask them to execute their trades at a different price. We suggest checking out the broker's terms and conditions page for its re-quote policy.

Risk Management Features – Top Forex brokers offer risk management features such as stop loss, negative balance protection, and others.

Product Coverage – Enterprising Forex brokers do not stick to currency trading alone. They also offer trading on commodities, stocks, indices, ETFs, cryptocurrencies, bonds, and much more. Traders can trade in all these markets through one Forex account.

Social Trading – Social trading is a new concept, which enables traders to learn, discuss, and share trade ideas as they execute trades. One of the best social trading brokers is eToro, which is home to a large and dynamic community of traders from different parts of the world.

Trade on the Move – Traders who cannot always access their desktop computers must sign up only at mobile friendly Forex brokers. Many well-known Forex brokers offer native mobile trading apps for iOS, Android, and Blackberry devices although apps for Blackberry tablets and smartphones are rare.

Demo Account – Never deposit money at the Forex broker right away. If your selected broker is good, it will allow you to open a demo account free of cost. Create a free demo account at the Forex broker and start trading with dummy funds so that you can get a feel of the broker's features and services. Make a deposit only if you are satisfied.
When you decide to trade for real money, avoid depositing a large amount of money. Instead, make a small deposit and continue to test the Forex broker for a few more days. During the testing period, contact the customer support and try making a withdrawal just to find out if it can be done without any hassles.
If you are happy with the Forex broker, make a bigger deposit and continue trading and earning your profits.
Top Forex Brokers in 2020
We have identified the following top Forex brokers for the year 2019:
FxPro
Traders can trade in currencies, stocks, and indices from a single Forex account. The broker offers CFDs on a variety of instruments such as futures, currency pairs, energies, indices, stocks, and metals. Making deposits and withdrawals is easy as the broker offers a variety of options such as credit/debit cards, Bank Transfer, UnionPay, Neteller, PayPal, and Skrill.
Traders can get started at FxPro on a free demo account. Some of the best features of the FX broker include no commissions, tight spreads, and the availability of a variety of mobile, web-based, and desktop trading platforms such as FxPro Edge, cTrader, MetaTrader 5, and MetaTrader 4.
Launched in 2006, FxPro provides online Forex trading services to traders from 173 countries in different parts of the world. The broker has received over 55 international awards in recognition of its exemplary service. It also has a multi-lingual customer support service that works 24 hours per day and five days per week. The broker is a member of regulators such as SCB, DFSA, CySEC, FCA, and FSCA.
XM Forex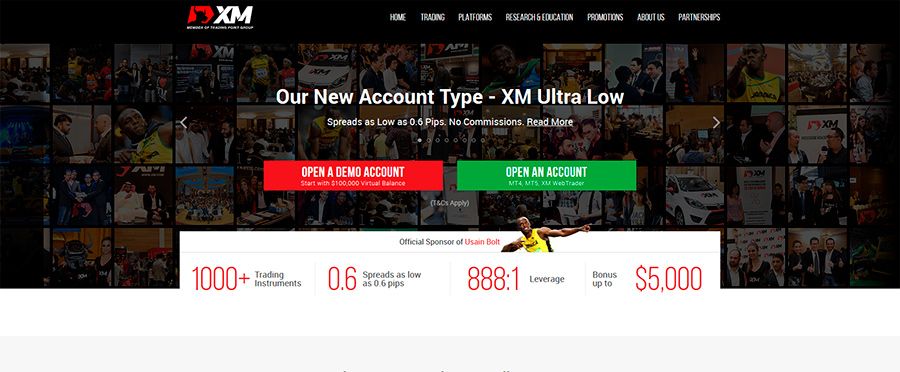 Traders registered at XM Forex can trade with zero rejections, zero re-quotes, and extremely low spreads on 16 award winning trading platforms such as XM WebTrader, MetaTrader 4, and MetaTrader 5. If they know very little about trading, they can improve their knowledge and sharpen their skills by using education materials such as market research, webinars, seminars, and trading tools.
XM Forex is home to 1,500,000+ traders from 196 countries. Established in 2009, the broker supports more than 30 languages and offers more than 25 payment methods. The online Forex trading service executes 99.35% trades in a fraction of a second. It also offers a number of risk management features such as negative balance protection
Instaforex
Traders can avail of 300+ instruments such as futures, metals, currency pairs, and CFDs at Instaforex. The online broker's innovative ForexCopy enables traders to copy the trades of successful traders. They can choose traders to copy on the basis of over 20 criteria.
Beginners can get started with a free demo account and seasoned traders can enjoy the benefits leverage, news feeds, and the latest market analyses from experts. They can also claim deposit bonuses ranging from 33% to 100%. And traders who deposit at least $1000 will become eligible for entries to prize draws.
eToro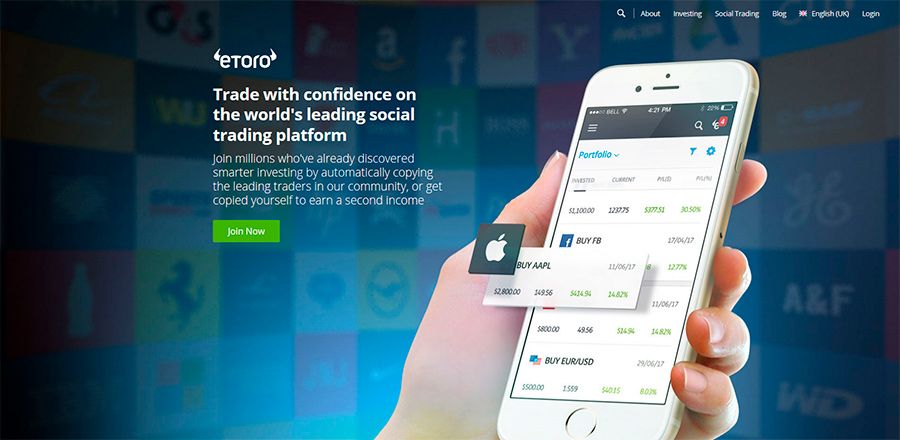 Launched in 2007, eToro has developed to become one of the most user friendly and accessible trading platforms in the world. It has also gained reputation as the world's number one social trading platform with innovative features such as CopyPortfolios and CopyTrader. eToro comes with features such as WebTrader, a browser-based trading platform; OpenBook, the first social trading platform in the world; and native mobile trading apps for iOS and Android devices.
eToro sticks to the regulatory framework established by noted regulatory bodies such as ASIC, FCA, and CySEC. It maintains the best industry standards when it comes to safety and security and maintains traders' deposits in separate accounts at Tier 1 banks in Europe.
The FX broker is home to a wide range of educational resources and trading tools so that traders have everything they need to execute successful traders. eToro aims at promoting financial literacy among its registered users.
Traders can get started at eToro with a free demo account. They can use this account to sharpen their trading skills and learn new strategies. In addition, the broker has partnered with financial institutions across the world such as the Sberbank in Russia and the Ping An Group in China so that it can promote financial education and online trading activities.
eToro's CopyPortfolios and CopyTrader features require special mention. The former is a selection of portfolios of some of the most successful traders at eToro. Traders can invest in CopyPortfolios and make a sure profit. The latter is an opportunity for traders to copy the trades of successful traders and gain the benefits of their knowledge and experience.
eToro is one of the most transparent trading platforms in the industry. The profiles of successful traders whose trading activities can be copied are easily visible for all who wish to see them. Before copying their trades, traders can study information such as gains, previous performance, risk scores, and much more.
Libertex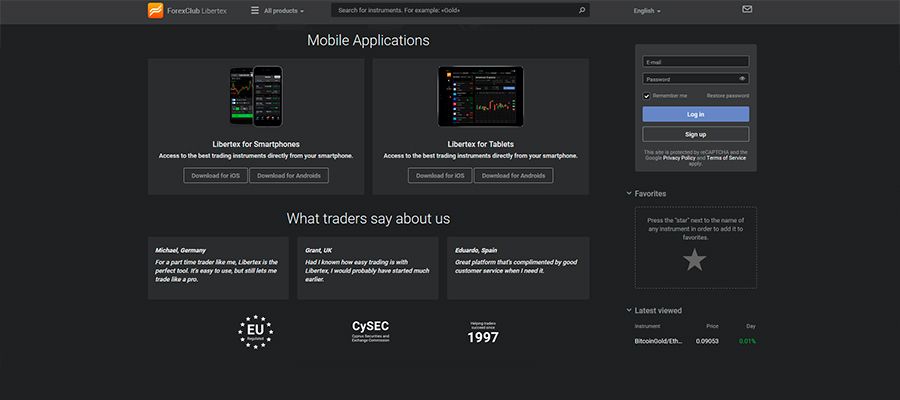 Established in 1997, Libertex has ample industry experience to its credit. It is home to 2.2 million users from 110 countries worldwide and offers 213 tradable assets. Libertex is a regulated Forex broker with a convenient, user friendly and simple trading platform. Retail clients can enjoy up to 1:30 leverage and professional clients can get up to 1:600 leverage. New traders can get a commission discount of 50% and zero spreads.
Conclusion
So now that you know everything about choosing the right Forex broker, it is time to take some action. If you are ready to start trading, you can sign up at any of the above-mentioned Forex brokers without hesitation as we have researched them well. Get started with a free demo account to minimize risks. You can start live trading once you have thoroughly tested the Forex broker.