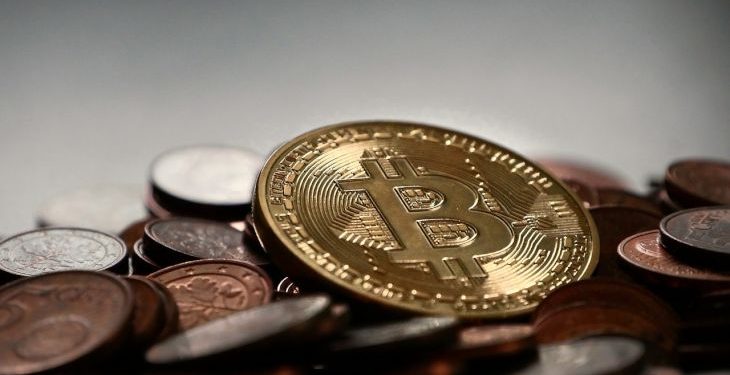 Trading encompasses a variety of financial instruments including stocks, Forex, ETFs, CFDs, and binary options. Bitcoin trading is one of the latest entrants to join the list.
Bitcoin traders purchase bitcoins when their price is low and sell them when their value shoots up. When Bitcoin falls in value, you can buy it for lower amounts of fiat or traditional currency. When Bitcoin rises in value, you can sell it for higher amounts of traditional currency.
Bitcoins are traded on regulated exchanges, but now Forex exchanges have also included bitcoins into their offerings.
The following is a brief guide for Indian traders who are interested in Bitcoin trading.
Legalities of Bitcoin Trading in India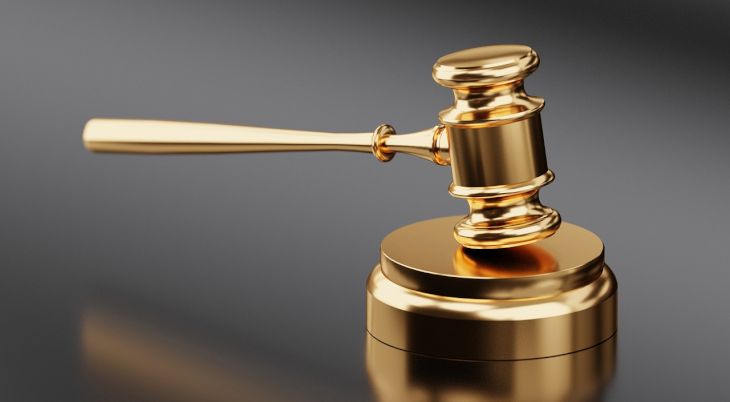 Although India is on the verge of a digital revolution, it has not yet recognized Bitcoin. But that hasn't stopped Indian traders from considering Bitcoin as a great way to invest their funds. If you are a beginner to Bitcoin trading in India, you must be wondering how safe it is to purchase, sell, and store bitcoins in the country.
Buying Bitcoins – Buying bitcoins is quite an easy task as you can buy them at any cryptocurrency exchange. You can use your credit card to purchase bitcoins at Zebpay, which offers iPhone and Android apps that let you link your bank account so that you can make quick payments. You can also purchase bitcoins by making a quick payment into Zebpay's bank account. You need to undergo a KYC procedure before you can start using the service.
Another popular India-based cryptocurrency exchange is Unocoin, which allows you to trade Bitcoins.
Storing Bitcoins – Once you buy bitcoins, you can easily store them in wallets, which you can download for your smartphone or desktop. If you are worried about your system crashing, you can create a backup at a separate location.
The RBI's Position – The RBI may be reluctant to give Bitcoin the recognition it deserves, but Indians have already noticed the fact that the cryptocurrency has risen by 300% in just one year. The fact that Zebpay witnessed a revenue growth of 25% post demonetization and Unocoin's database of users increased to 1,20,000 after demonetization proves this.
Besides, Bitcoin will not decrease in value because their number is limited. And the number of people getting interested in Bitcoin is increasing day by day.
However, the RBI has warned traders, holders, and users of cryptocurrencies. It had stated that no monetary authority or central bank has authorized the creation, usage, or trade of virtual currencies, including bitcoins. According to R. Gandhi, the deputy governor of the RBI, cryptocurrencies pose potential legal, financial, security-related, and customer protection risks. Bitcoin payments are on a peer-to-peer basis with no established framework to settle consumer disputes.
Although it has warned Indians against using cryptocurrencies, the RBI hasn't banned the use of Bitcoins in India. This leaves Indians more or less free to experiment with bitcoin trading. What the RBI has done is to ban all entities that it regulates to provide services to businesses and individuals dealing in virtual currencies. Following this move, a number of investors simply moved their bitcoins out of India.
Right now, investors are terrified about a proposed piece of legislation titled "Banning of Cryptocurrencies and Regulation of Official Digital Currencies Bill 2019," but the RBI has denied any knowledge of this bill.
How to Trade Bitcoin in India – Beginners' Guide
You can trade bitcoin in two ways:
Purchase bitcoins so that you can sell them later for a higher price.
Speculate on the value of bitcoins without actually owning any of them.
The latter is also called CFD trading, in which you trade contracts based on prices of underlying assets. Since CFDs are leveraged products, you can make huge profits if everything goes right. But a wrong prediction could lead to huge losses.
The following are the simple steps involved in Bitcoin trading:
#1 Register at a Reputed Broker
You have to first open an account at any licensed, regulated, and reputed online broker. This hardly takes a few minutes and is absolutely free of charge. Once you make a deposit in your newly created account, you are good to go.
#2 Create an Effective Trading Plan or Strategy
A sound trading plan helps you make the right trading decisions. Here are a few tips that will help you to make a plan:
Clarify your long-term and short-term trading goals before developing a trading plan.
Pre-determine the amount you can afford to lose from each trade you make.
Pre-determine the amount you are willing to lose from your overall trading activities.
Understand the risks involved in Bitcoin trading.
Establish your risk to reward ration to determine how much you need to profit to overcome the amount you may potentially lose.
Make a list of the markets you would like to trade.
#3 Research Well
You have to spend a lot of time in study and research before you actually start with Bitcoin trading. You must know the latest bitcoin news and stay updated on all that happens in the world of virtual currencies if you want to make correct predictions and make a profit.
You also have to use the trading tools available with your online broker to understand market movements and make profitable trades.
#4 Place a Trade
When you are ready to make a trade, you have to follow these steps:
Decide how much money you want to spend on your trade.
Set stop limits to exit automatically when the market is not moving in your favor.
Buy if you feel that the value of bitcoin will rise.
Sell if you feel that the value of bitcoin will fall.
When you are ready to exit, do the opposite of what you did while opening the trade.
For example, if you bought, you have to make a sale to exit the trade.
Best Online Brokers for Cryptocurrency Trading
There are plenty of licensed and reputed online brokers that offer cryptocurrency trading, but we have handpicked the following two for Indian traders. We suggest getting started with a free demo account at one of these brokers. A free demo account is a great tool to learn more about Bitcoin trading without losing any of your hard-earned funds.
Once you gain the required confidence, you can open mini accounts at these online brokers, deposit the minimum required, and start trading bitcoins.
Here are some details of the best Forex brokers for cryptocurrency trading in India:
Olymp Trade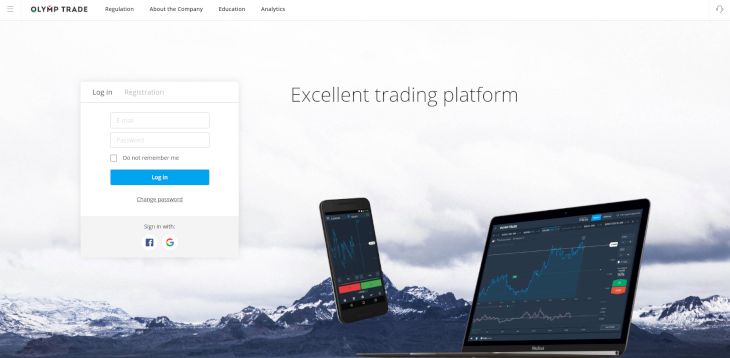 OlympTrade is an award-winning online trading platform, on which more than 25,000 traders trade Bitcoin on a daily basis. It offers 24/7 customer support in 8 languages, and that includes Hindi. You need to wait just 15 seconds to get a response from a customer support agent. Since Olymp Trade is a Financial Commission member, you can rest assured that it is reliable and trustworthy.
IQ Option
Established in 2013, IQoption offers secure and reliable online trading services to more than 41 million traders from different parts of the world. You can use IQ Option trading tools to make the right trading decisions. And you can visit its blog for stay updated with the latest happenings in the financial world. IQ Option offers excellent customer support and the response time is just 38 seconds for live chat.
Understand the Risks
Bitcoin trading is fraught with risks, and it is very easy for traders to make expensive mistakes. You should, therefore, adopt a proper trading strategy, make a sound trading plan, and learn proper risk management techniques.
Stick to Your Budget – The possibilities of making huge profits with Bitcoin trading are high, but that should not tempt you to purchase more bitcoins than you can afford. Always stick to your budget when you trade Bitcoin.
Huge Losses – The Bitcoin market is highly volatile. In fact, it is the volatility of Bitcoin that has led to such huge gains for traders. At the same time, it has led to some heartbreaking losses for those who made the wrong moves. You should always keep the possibility of loss, minor or major, in your mind while trading Bitcoin.
Scam Brokers – You should always sign up at a licensed, reputed, and well-known online broker for trading Bitcoin. If you have signed up at an exchange to purchase or sell bitcoins, you should avoid storing all your bitcoins there. Instead, store your bitcoins in secure wallets.
Conclusion – Think Before You Trade
Understand that Bitcoin trading is not gambling. You cannot just click on a few options and hope that luck will smile on you. This is the most expensive mistake you can ever make.
Instead, you need to spend a lot of time in understanding trading and managing risks. Create your own strategies and test them well before trying them out. You can also use strategies developed by expert traders. Discussing your plans and strategies with an expert can also help you boost your profits and minimize losses. You can also copy the trades of successful traders.