Summary
Over half a million customers from different parts of the world have registered trading accounts at LiteForex. This is because the online Forex broker is reliable and has a spotless reputation. Launched in 2005, LiteForex offers benefits that many other forex brokers do not. It implements the latest technology and offers excellent trading conditions featuring high-speed trade execution and low spreads.
Pros
• Offers MT4, MT5 and mobile trading platforms
• Open two types of accounts plus demo account
• Trade on a wide range of trading instruments
• Educational material for beginners and experts
• Copy trades of successful traders on social trading platform
Cons
• Does not accept customers from some countries
Factsheet on LiteForex 2024
The LiteForex supports multiple languages. In case of any queries or complaints, you can contact the customer support system via email, live chat, and Sms. The customer support is available for 24/5 hours.
The company is highly reputable. LiteForex has been in this industry for more than 13 years. This raises the trader's confidence when trading on their platform.
Enables you to earn extra income
LiteForex allows you to earn an extra income through the affiliate program.
Excellent trading platforms
LiteForex gives you two types of trading platforms namely; MT4 and MT5. All these platforms are there to give you an awesome experience when trading.
With automated trading, you let the computer do the trading. Automated trading allows you to set rules of entering and leaving the market.
Even though the final decision lies on you, LiteForex sends you trade signals to help you make a decision.
Is LiteForex Reliable?
Certificate Of Incorporation
Besides being the fastest growing online forex broker in Asia and Western Europe, LiteForex has won several industry awards, such as the Best Broker in Asia, Africa, and Latin America. Also, "World Finance," a leading financial magazine in Britain, has included LiteForex into its "100 World Finance" list.
Traders registered at LiteForex can avail of a safe, secure, and user friendly platform for high-speed online trading. It supports 15 languages and offers a wide range of trading tools and popular trading platforms such as MT4 and MT5.
Trading at LiteForex stands for low floating spreads, no requotes, professional customer support, high-performance trading platform, access to trading signals and exclusive market analysis.
LiteForex Investments Limited, the online broker's parent company, is regulated and authorized in Marshall Islands in compliance with the Marshall Islands Business Corporation Act. The company's official address is Ajeltake Road, Ajeltake Island, Majuro, Marshall Islands MH96960.
Open a Demo Account and Start Trading on LiteForex
LiteForex gives customers the opportunity to practice trading without risking their hard-earned money. A demo account serves as a training account, which new clients can use to learn more about trading strategies and improve their trading skills.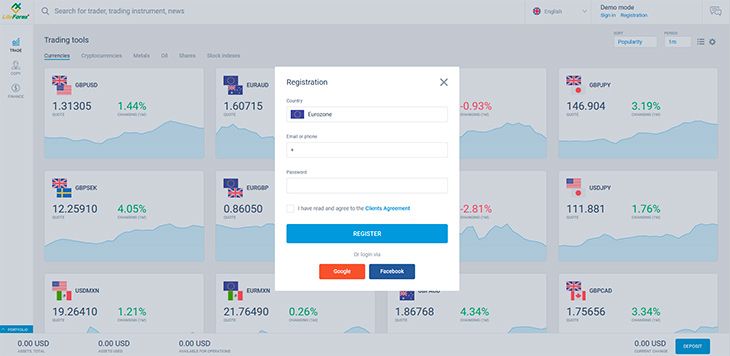 You can open a demo account through your personal profile in less than a minute. A demo account at LiteForex comes with the following advantages:
Real quotes

News trading and scalping permitted

No requotes

Market execution of trade orders

No Limit and Stop levels

Gain access to all the trading instruments
To open a demo account, you have to click on the blue Demo Account tab. You can log in to your demo account through your Facebook or Google account or register a new account by entering personal details such as phone number and country of residence, creating a password, and checking the box against the declaration that you have read and understood the client's agreement.
Types of Accounts at LiteForex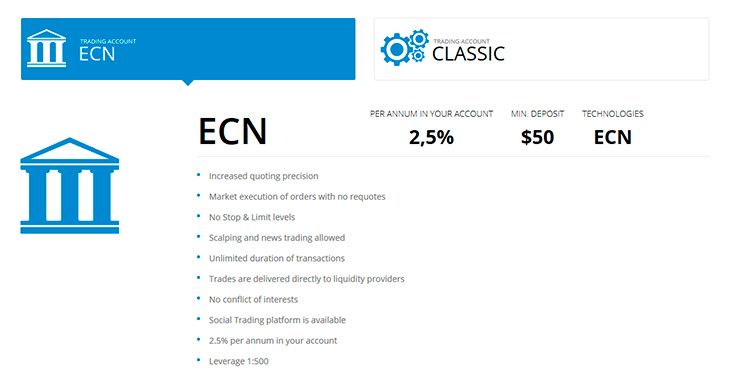 You can choose from two main types of accounts at LiteForex:
 Professional Account
– A professional account comes with the following features:
5% per annum in professional accounts

$50 minimum deposits

Increase in quoting precision

No requotes

Market execution of orders

No Stop and Limit levels

Trades delivered directly to providers of liquidity

Social trading platform

Leverage up to 1:500

News trading and scalping permitted

Negative balance protection
Classic Account
– A classic account comes with the following features:
Up to 1:500 leverage

$50 minimum deposit

No requotes

Market execution

No Stop and Limit levels

Increase in quoting precision

Social trading

MT4 and MT5 platforms
Trading Platforms

LiteForex offers the following trading platforms:
MetaTrader 4 – A popular market analysis and trading platform, MT4 allows trading shares, currencies, CFDs on stock indices, and precious metals. You can download the MT4 platform for desktop as well as the MT4 apps for Android, iPad, and iPhone.

MetaTrader 5 – MT5 is a newer and enhanced version of MT4, featuring a bigger set of tools and enhanced functionality. You can download MT5 for desktop or its apps for iPhone.

Mobile Forex Apps – You can download and install mobile forex apps for free. These apps come with daily analysis, trading strategies, and daily analysis. Mobile forex apps are available for iOS and Android. The apps support over 8 languages and are continuously updated.
Mobile forex apps make forex trading easier by enabling traders to create filters and get the latest information only for selected trading instruments. These apps feature analytical support for precious metals, oil, and a wide range of currency pairs.
Assets to Trade
LiteForex offers hundreds of trading instruments across six classes of assets:

Currency – Trade on currency pairs such as EUR/USD, USD/JPY, GBP/USD, NZD/USD, and AUD/USD.

Metals – Trade in gold and silver at LiteForex.

Oil – The broker offers trading in US Crude and UK Brent.

Indices – LiteForex offers trading on leading European, American, Asia, and Australian stock indices such as SPX, NQ, FTSE, YM, CAC, and FDAX.

CFD Nasdaq – Trade shares of major global companies such as Intel Corporation, Hewlett-Packard, Facebook Inc, and others.

CFD NYSE – Trade shares of major American companies such as Boeing Company, American Express Company, Caterpillar Inc, and Alcoa Inc.

Cryptocurrency – Trade on cryptocurrency pairs such as DSH/BTC, EOS/USD, ETH/BTC, XMR/BTC, ZEC/BTC, and others.
Educational Material

LiteForex is not just a great place for trading, but also for learning more about trading strategies and improving trading skills. In other words, the Forex broker is also an online trading tutor, providing high-quality educational material for beginners as well as advanced traders.
For Beginners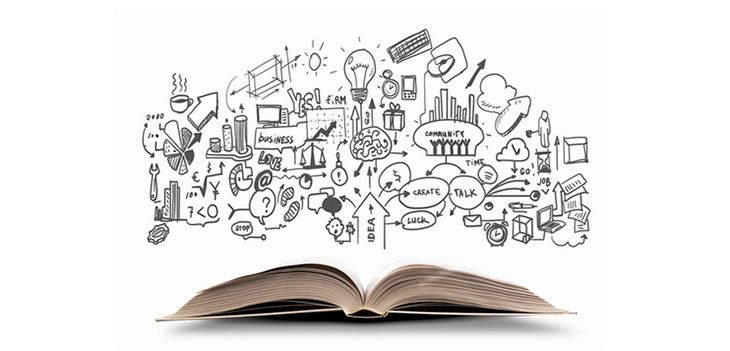 Forex Glossary – Learn all the basic concepts and terms of the online forex market. Since the glossary is in the form of an A-Z index, beginners can easily navigate it.

Forex Books – LiteForex is home to a library of Forex books, enabling beginners to learn more about forex trading by reading books written by experts.

Tutorials – LiteForex's trading tutorial includes tips and guidelines for beginners as well as general trading rules. If you have never done any forex trading before, you have to check out this tutorial first.

Trading Strategies – Beginners can check out a free library of trading strategies and systems developed by experts. LiteForex continues to add more strategies, taking care to select only the best strategies that are sure to work.

Trading Indicators are indispensable tools that help customers predict price movements. Experts use a variety of indicators to collect accurate data for effective market predictions.

Reviews – Beginners can read about what other traders think about LiteForex.

Blog – The blog contains forex opinions and educational articles and gives readers an opportunity to interact with successful traders and learn from them.
For Investors

Social Trading – Customers can either make successful trades worthy of copying or copy the trades of successful traders. Social Trading is LiteForex's automated copy trading system, which allows clients to copy top trades, share information, interact with other traders, and trade independently.

Traders' Rating – LiteForex has ranked traders according to their level of success.

How it Works – Customers can read all about how social trading works so that they can easily and effectively copy trades.

FAQ – The FAQ page answers almost all questions you might have about social trading.

Terminology and Regulations – This is a set of terms and definitions that traders must know before plunging into social trading.
Trader Tool Set at LiteForex

The trading tool set at LiteForex includes the following:
Economic Calendar – You can get predictions on world economic news and forex, delivered to you every day and every week.

Analytics – Get fresh reviews of news and market instruments by professional analysts.

Analytical Materials from Claws&Horns – Claws&Horns is an independent agency that provides analytical material for the benefit of traders.

Calculators – You can make use of the Fibonacci calculator and the trader's calculator.

Economic News – You can get the latest forex news using this tool.

Currency Rates – Get a selection of charts on quotes and the latest currency rates.
Making Deposits and Withdrawals
You can choose from a wide range of credit/debit cards, electronic transfer systems, bank wire transfers, and cryptocurrencies to load your forex trading account.

Bank Cards – LiteForex accepts deposits made through MasterCard and Visa. You can deposit a minimum of $10.

Bank Wire Transfers – You can choose from methods such as Bank Wire (minimum deposit $100), Alfa-Bank (minimum deposit $10), SberBank Online (minimum deposit $10), and local deposit (minimum deposit $1).

Electronic Transfers – You can make a minimum deposit of $10 in your account using services such as Skrill, Neteller, Perfect Money, Skrill 1-Tap, and Qiwi.

Cryptocurrencies – You can make a minimum deposit of $10 in your account using cryptocurrencies such as Bitcoin, Litecoin, Bitcoin Cash, Ethereum, Monero, and Bitcoin Gold.
Zero Fees – LiteForex reimburses payment system fees as balance funds whenever customers make a deposit. Thanks to the online brokers' zero fee promotion, it automatically credits deposit fees into traders' accounts.
Automated Money Withdrawal – If clients want to urgently withdraw some money and cannot wait for several days to receive it, they can avail of this feature and get their money within 24 hours. Customers can withdraw up to $100 per day using any popular payment system such as Neteller, Perfect Money, and Skrill.
Frequently Asked Questions about Liteforex

Is LiteForex regulated?
Yes. LiteForex was found in 2005. The EU branch is regulated by CySEC. The Marshall Islands branch is subject to a flexible, loose regulatory regime.
I cannot log in to my account. The terminal shows the message 'Invalid account'
There are a few reasons why you could be seeing that message. One you may have filled wrong login information. For example, if your account number is MT4-R-12345 then you are required to enter 12345 Secondly, you may have used the wrong password. You can change the password from your profile. Thirdly, your account may have been inactive for three months.
What kind of trading platforms does the LiteForex Company provide?
Today, Liteforex offers three trading platforms in both demo and real accounts. These trading platforms include; MetaTrader 4 (MT4), MetaTrader 5 (MT5), and the web-terminal. You can get terminals for android and iPhone as well.
What bonuses can I get from the LiteForex?
You get 100% free deposit bonuses. This helps you to expand your trading capabilities. You can request for individual bonuses anytime.
What types of accounts are provided by the LiteForex Company?
Liteforex Investment Company offers two types of accounts; CLASSIC and ECN types of trading account.
What leverage is provided by the LiteForex?
The size of leverage in Liteforex depends on the account type. For CLASSIC accounts the leverage size ranges from 1:1 to 1:500 and from 1:1 to 1:1000 in ECN accounts.
Why is my profile only 60% complete?
Even after filling all the required information, your profile may still read 60% complete. Your profile will only read 100% upon filling the trader's questionnaire and profile. But, it is not a must requirement.
How to delete the account?
Unfortunately, you cannot delete an active account in your client profile. You will be required to contact the customer support team to have the issue addressed.
How long does it take to process withdrawal requests?
Ideally, all withdrawal requests are handled manually by the finance department. All requests are performed on a first-come-first-served basis. It only takes one business day from the day you made a request to process the request. It is important to note that it might take 5 days to have your funds if you are using bank wire transfer.
How many people can become my referrals?
The good thing about Liteforex is that you are not limited on the number of referrals you bring on board. You got no reason as to why you can't earn an extra income.
Conclusion: Should You Sign Up or Not?

Having thoroughly researched this broker and traded on its platforms, we have no hesitation in recommending it. LiteForex caters to the requirements of beginners as well as advanced users, offers an excellent social trading platform on which you can copy the trades of successful traders, and use a wide range of forex trading tools.
If you are unsure about forex trading, we suggest that you open a demo account and spend some time getting trained for live trading. LiteForex takes good care of its clients and offers excellent customer support through social networking sites, 24-hour live support, online contact form, and live chat.